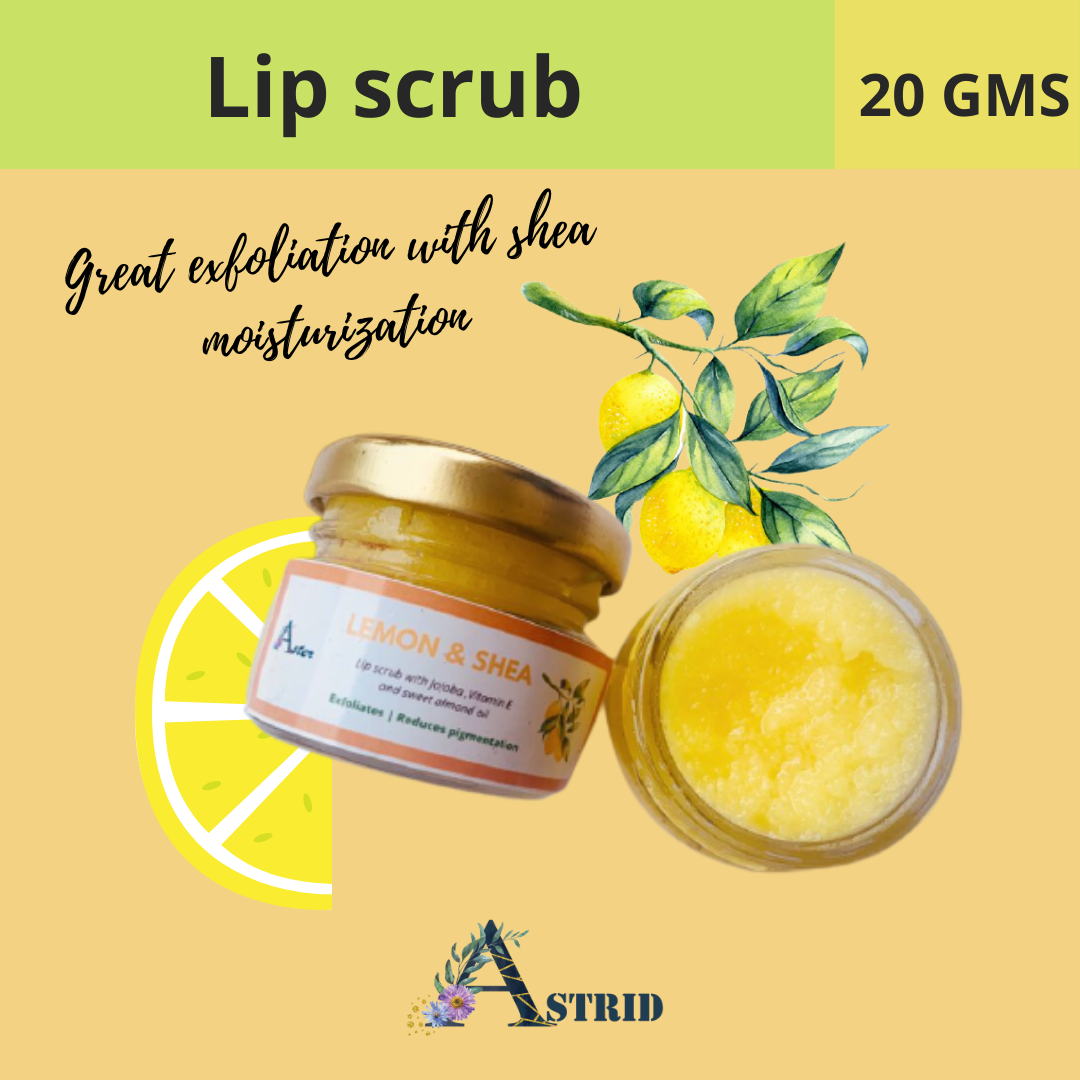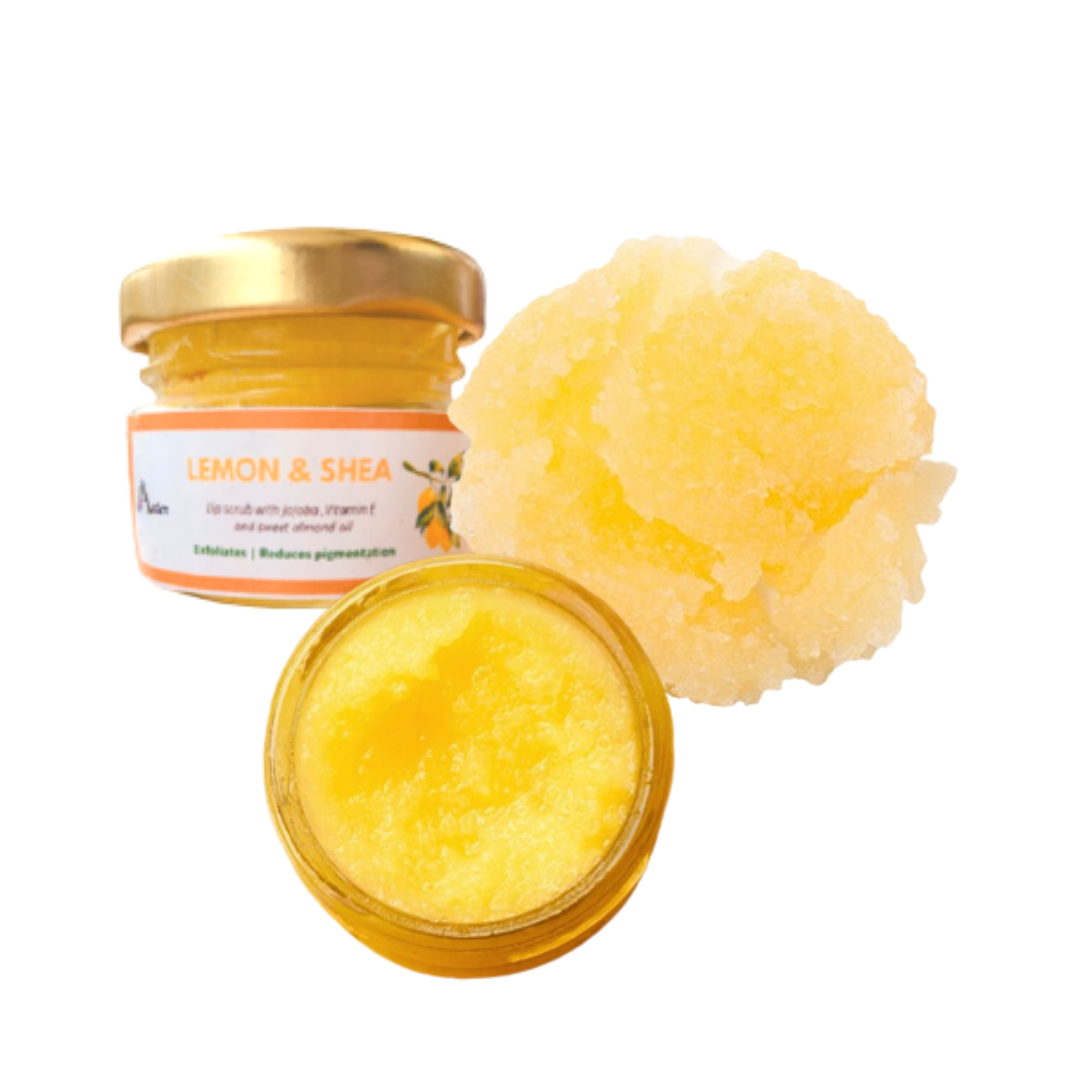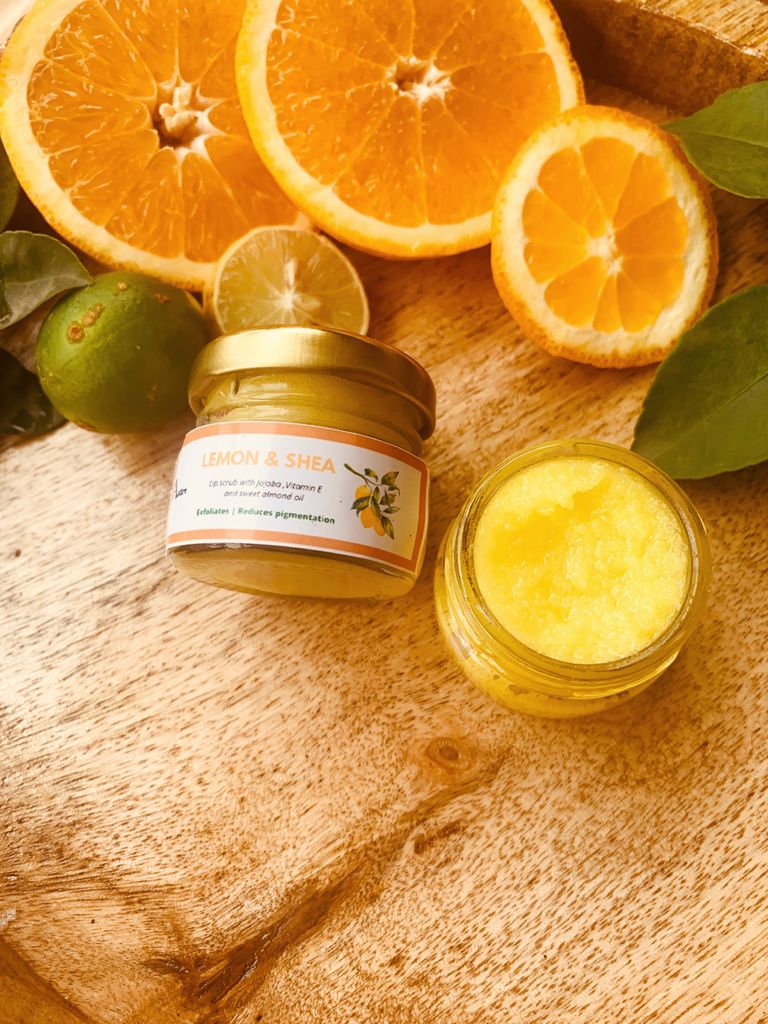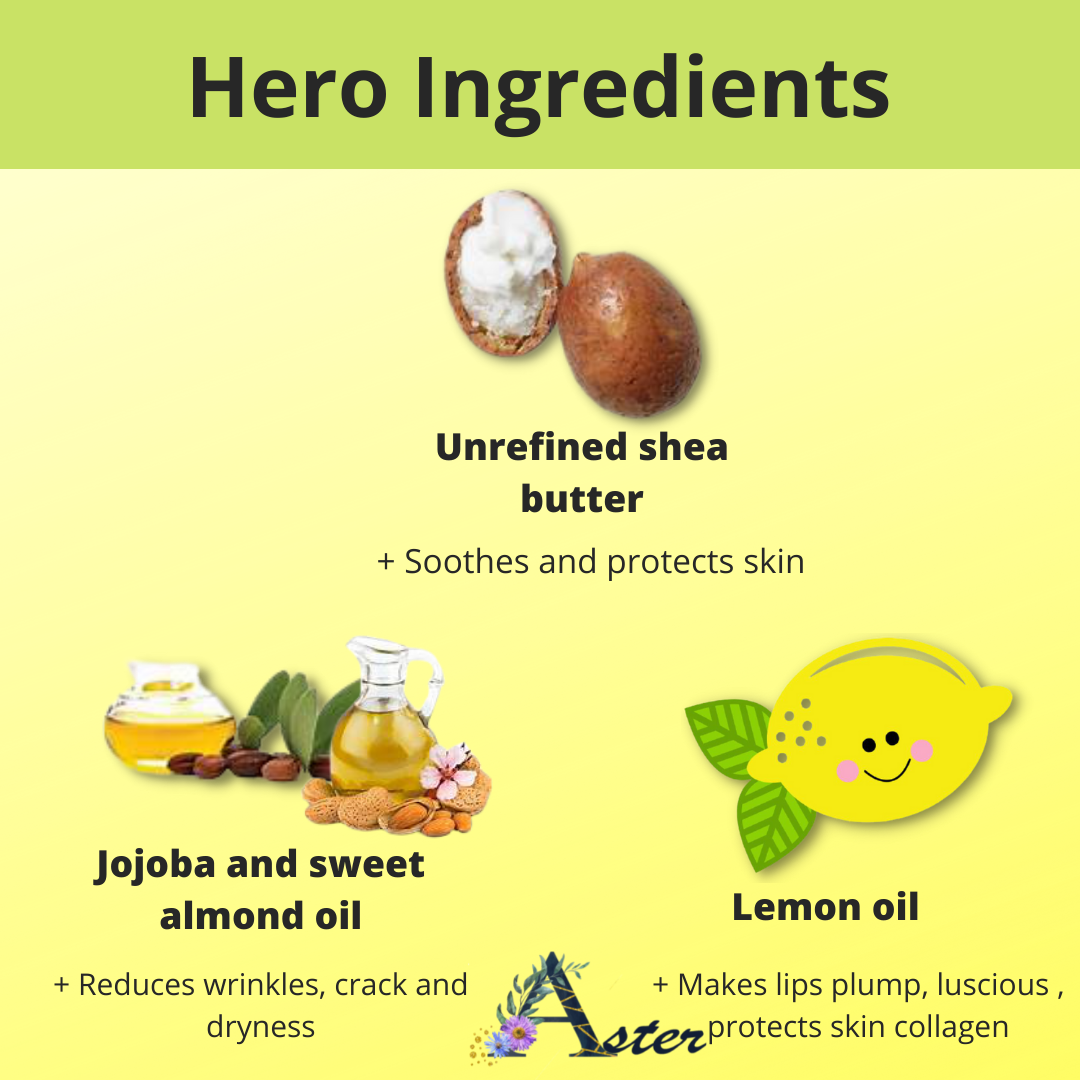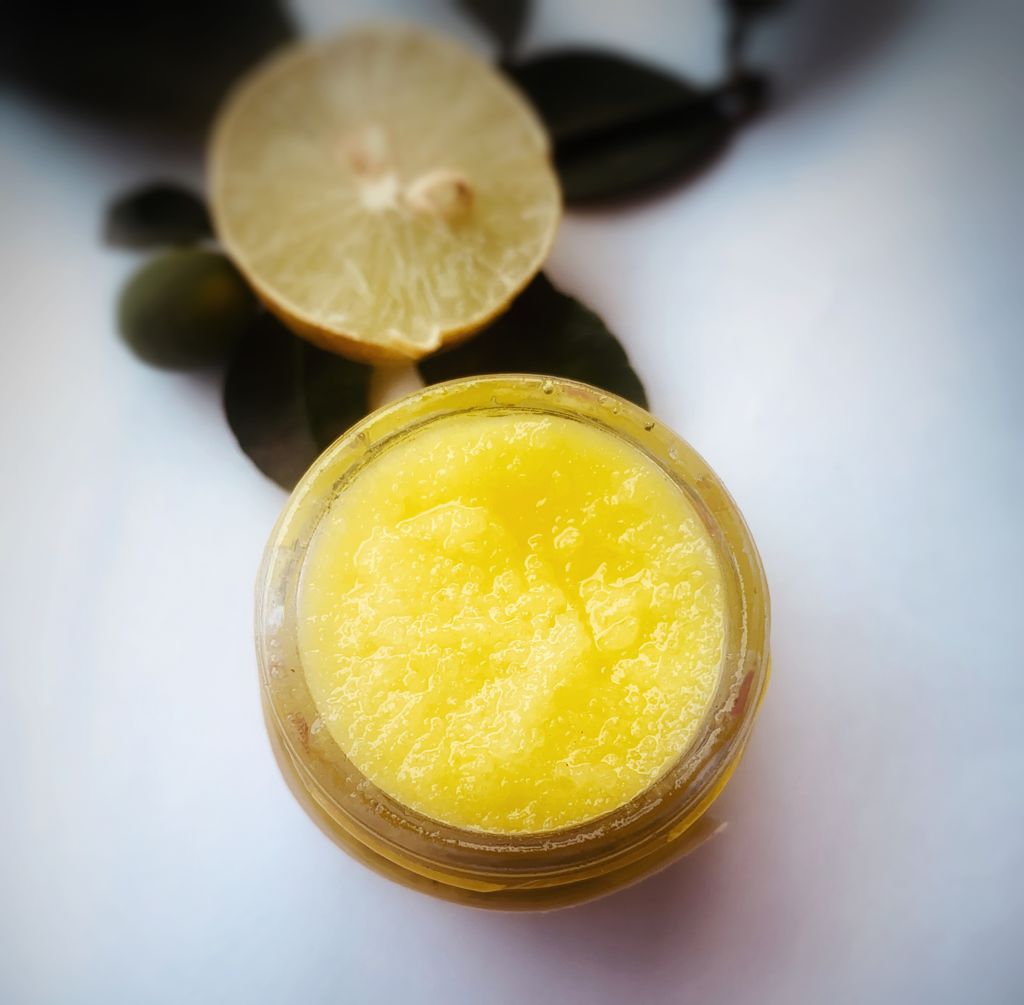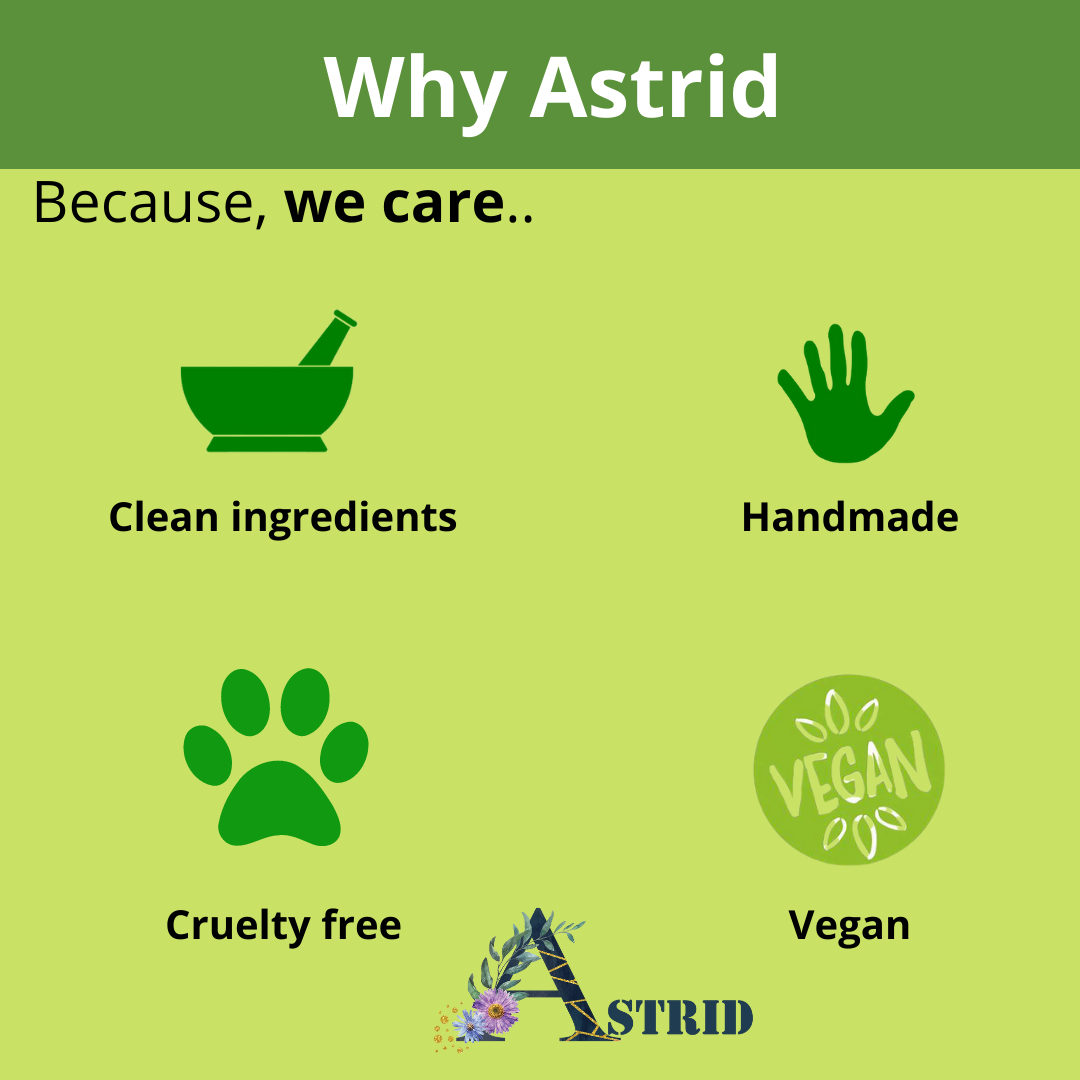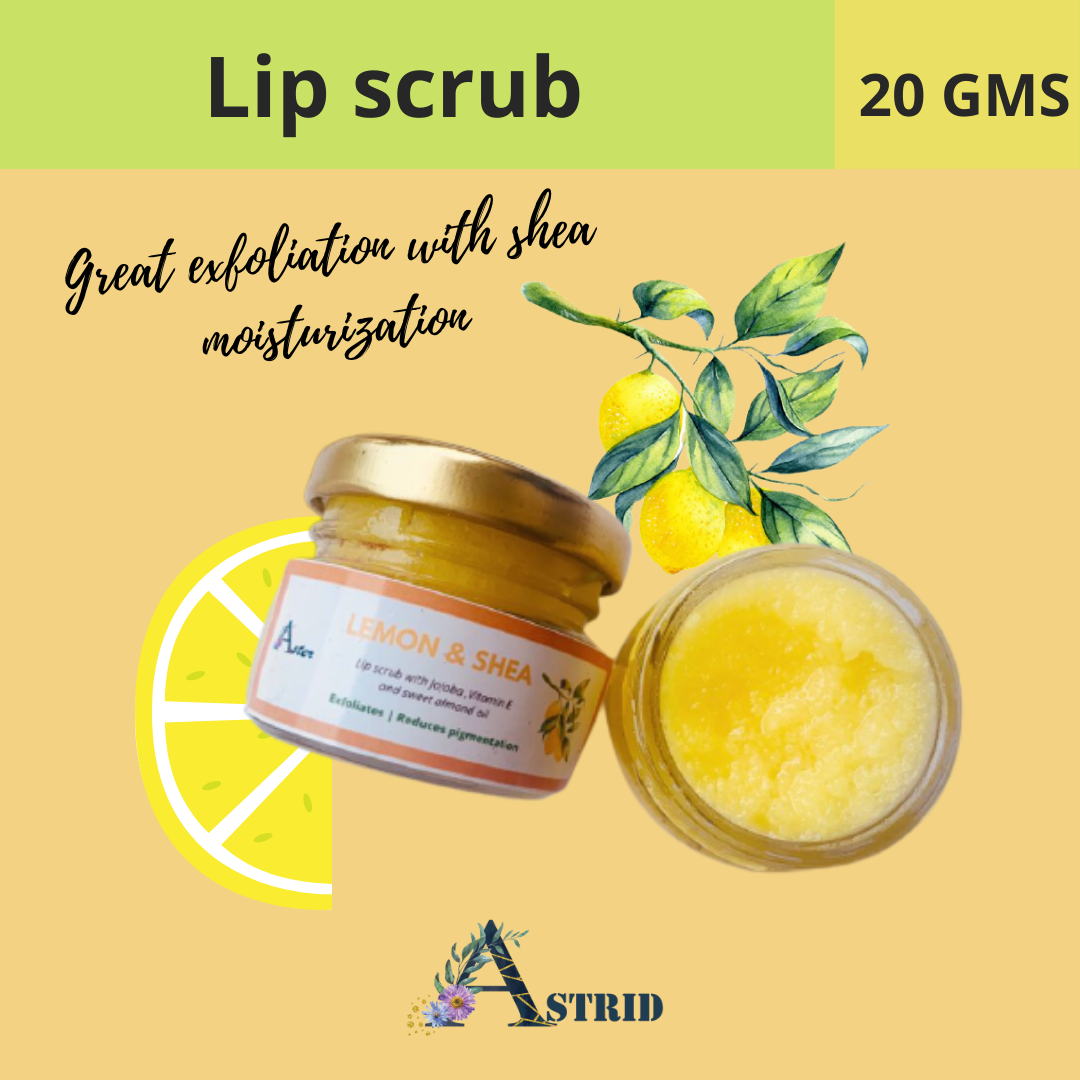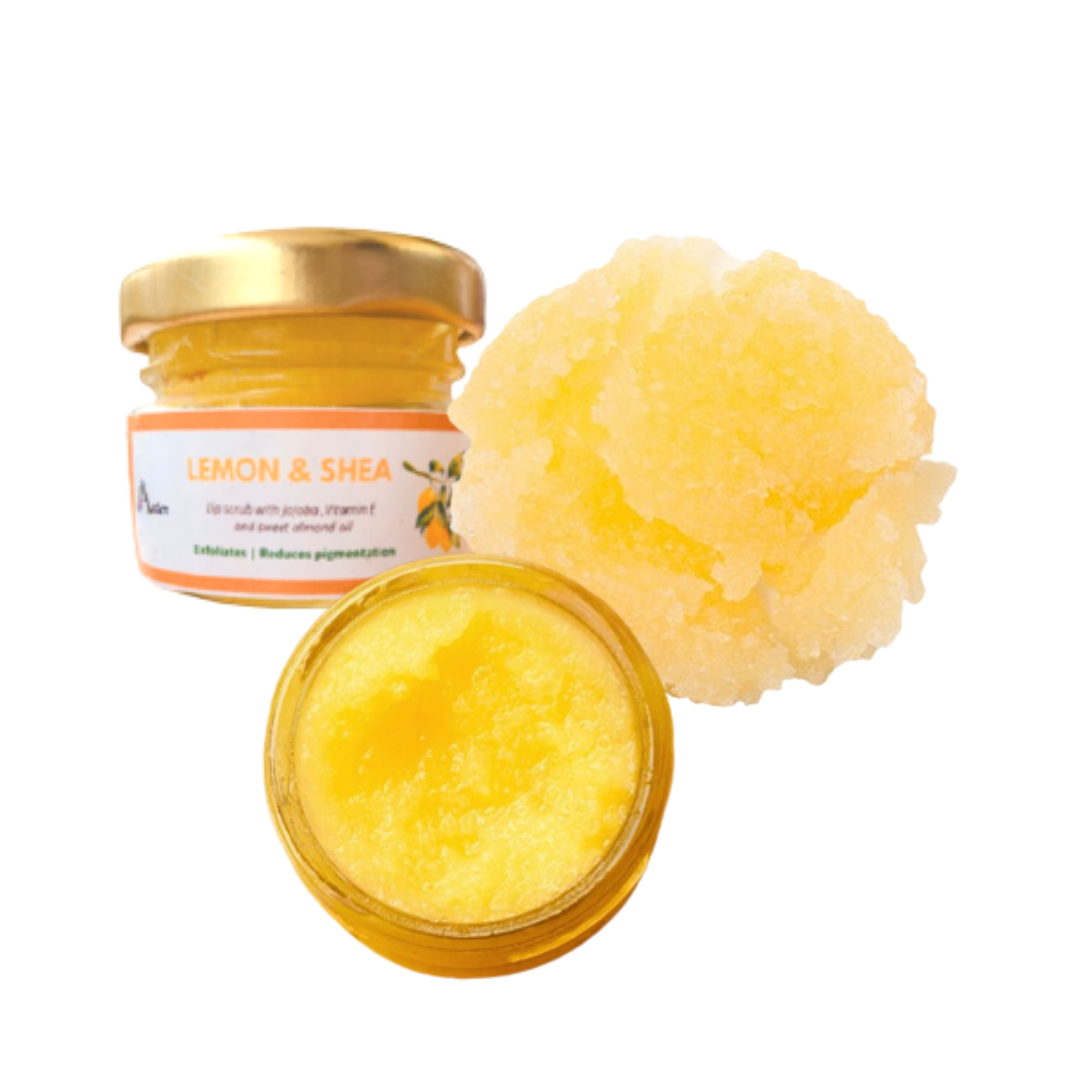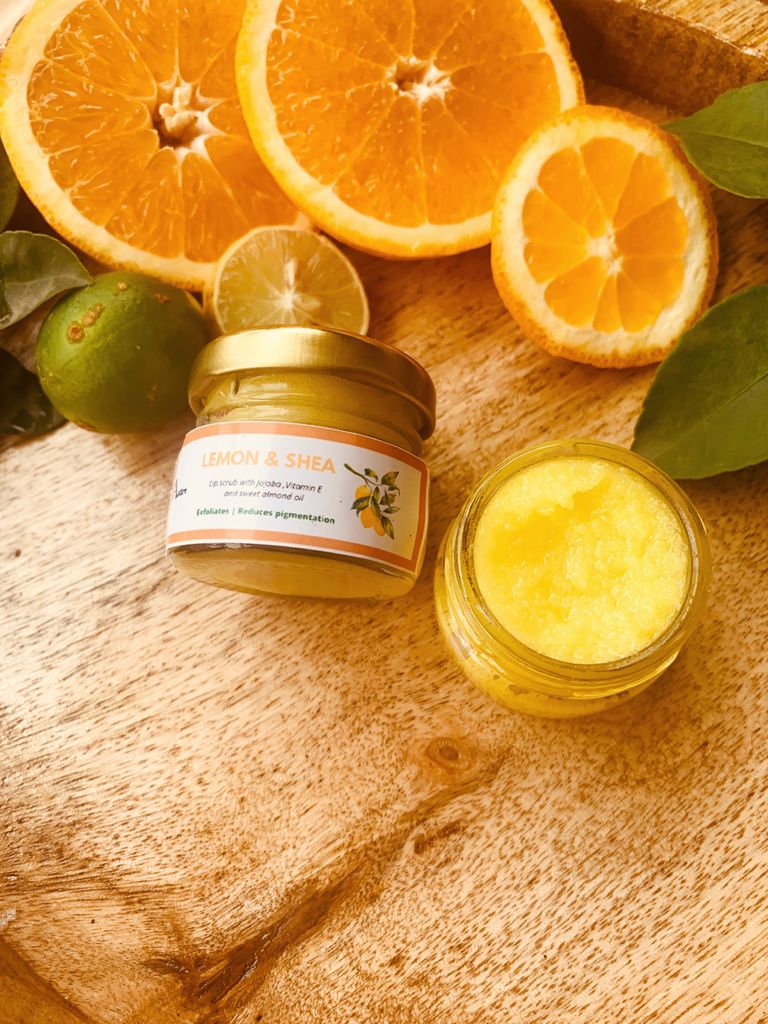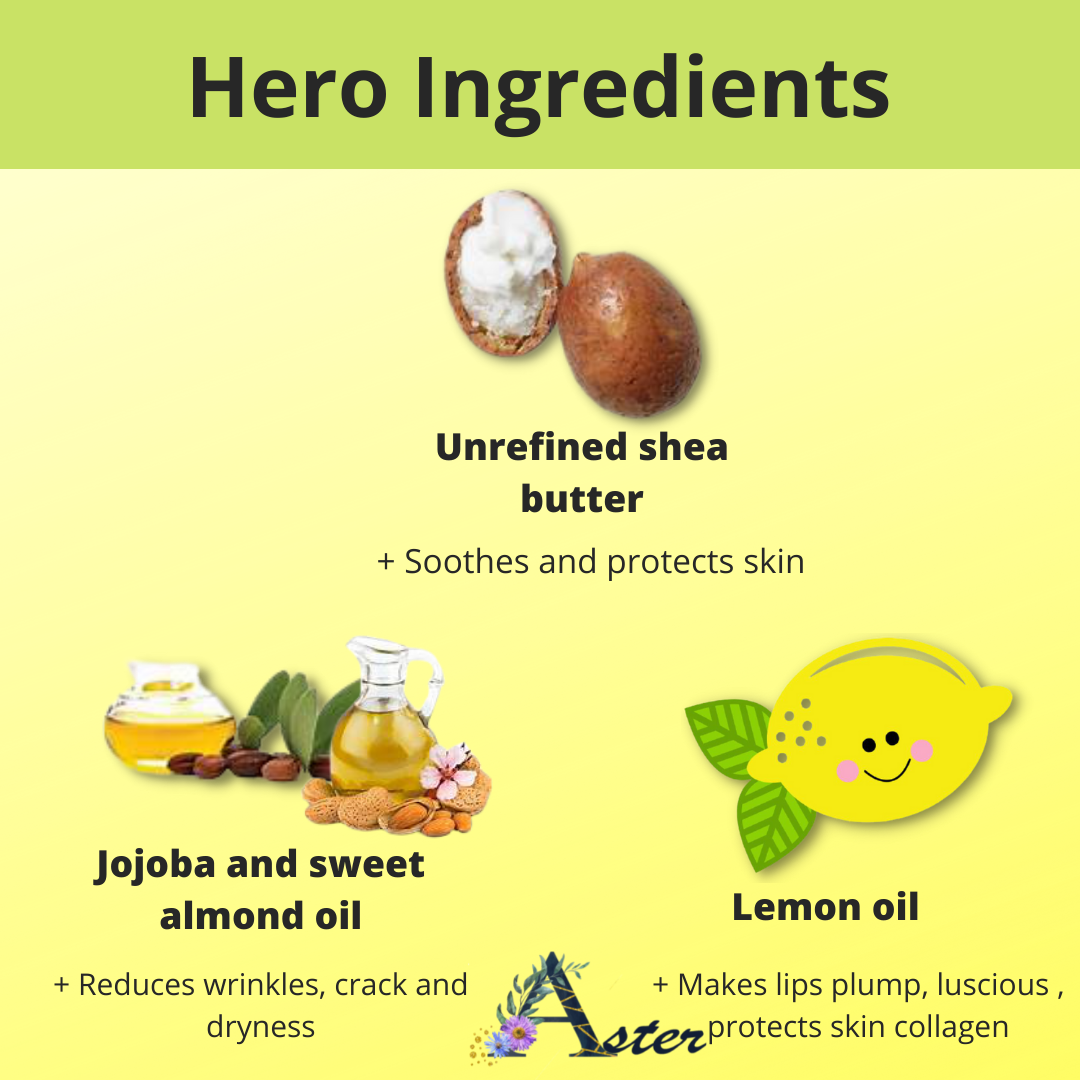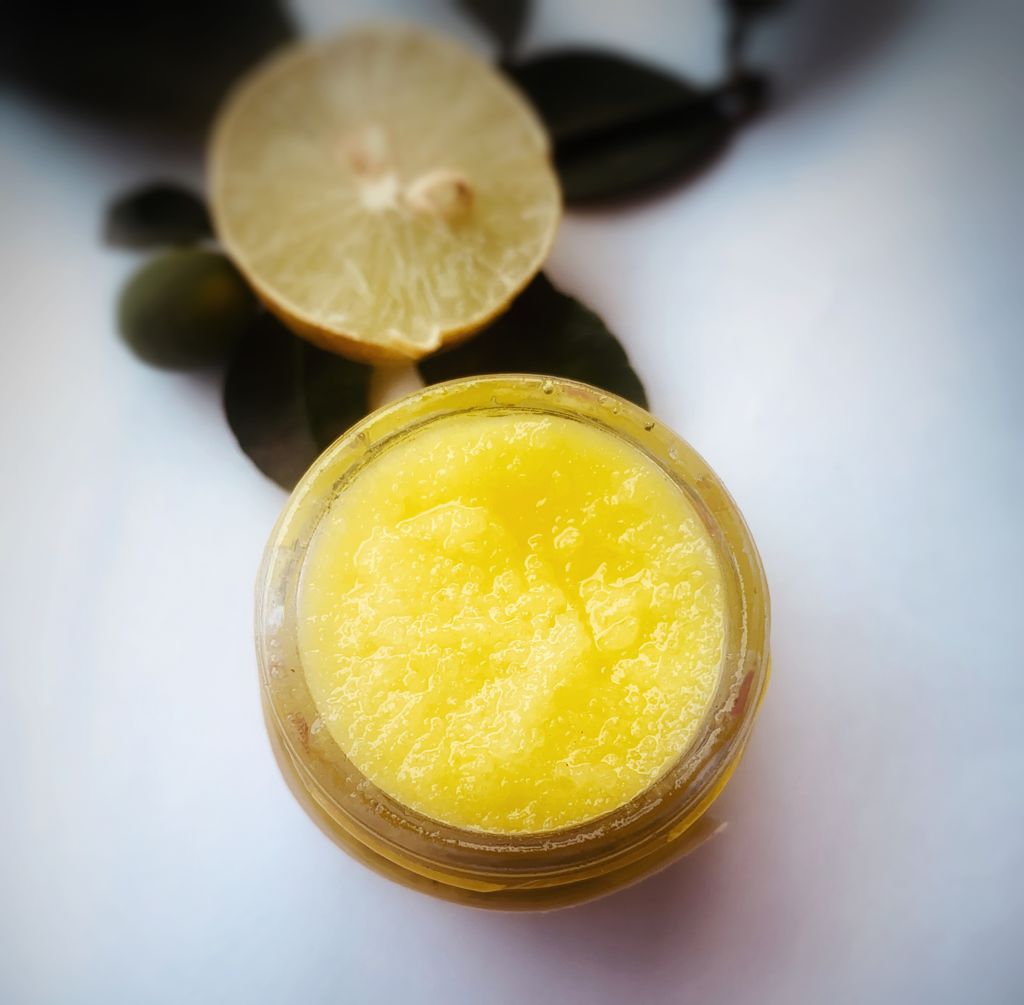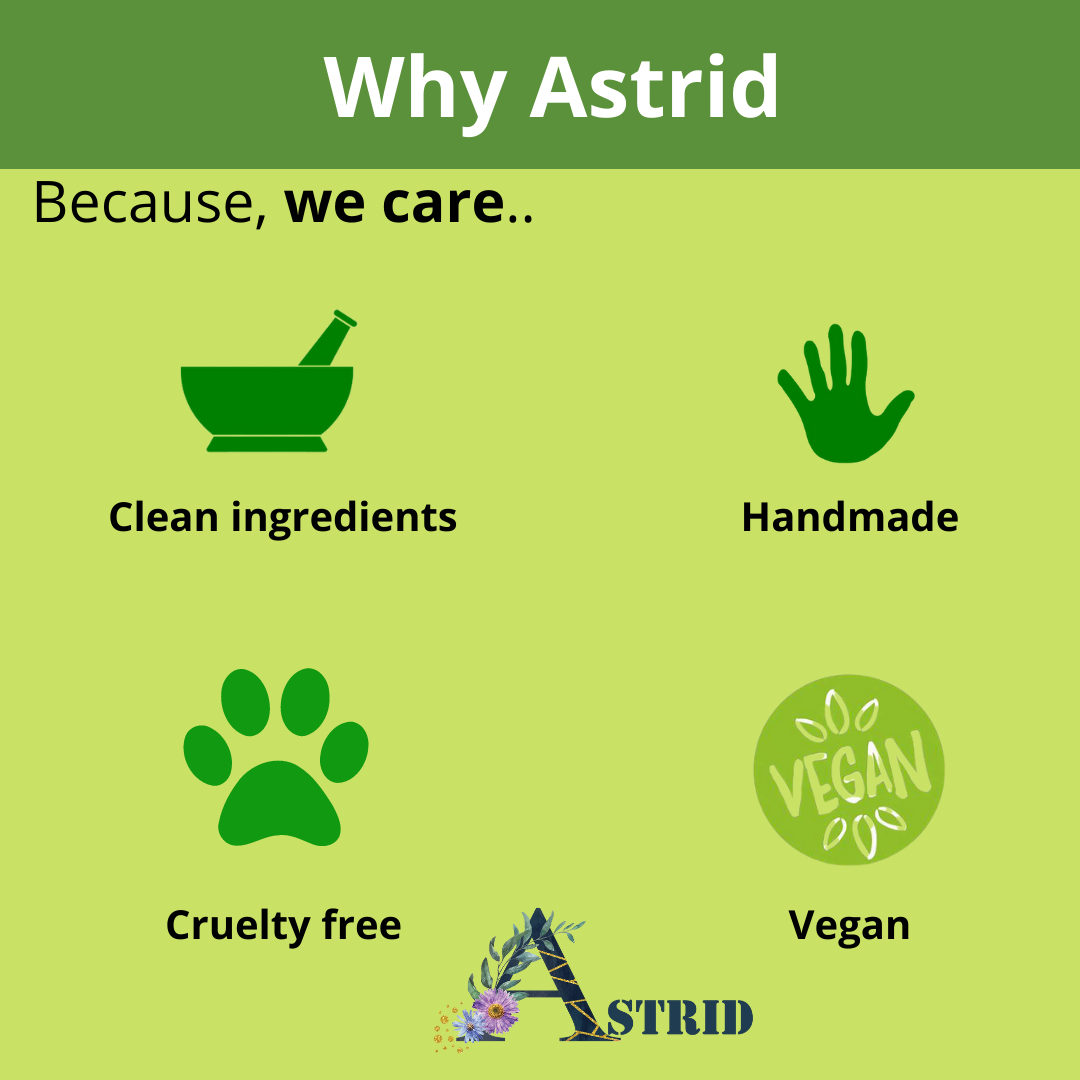 Astrid Lemon and Shea lip scrub, Lip scrub, Natural scrub, exfoliate and lighten lips, all skin types, No Parabens and sulphate
Benefits:
Exfoliates lips gently
Reduces lip pigmentation
Reduce lip lines and wrinkles
Moisturises deeply
Ingredients:
Lemon oil, Shea butter, Mango butter, cane sugar, sweet almond oil, coconut oil, jojoba oil, Vitamin E.
Directions to use:
Moist lips with water, take a generous amount of lip scrub and apply on lips.
Message lips in circular motions.
Exfoliate you lips 2-3 times a week.
Exfoliating before applying lipstick will give a good base to lipstick.