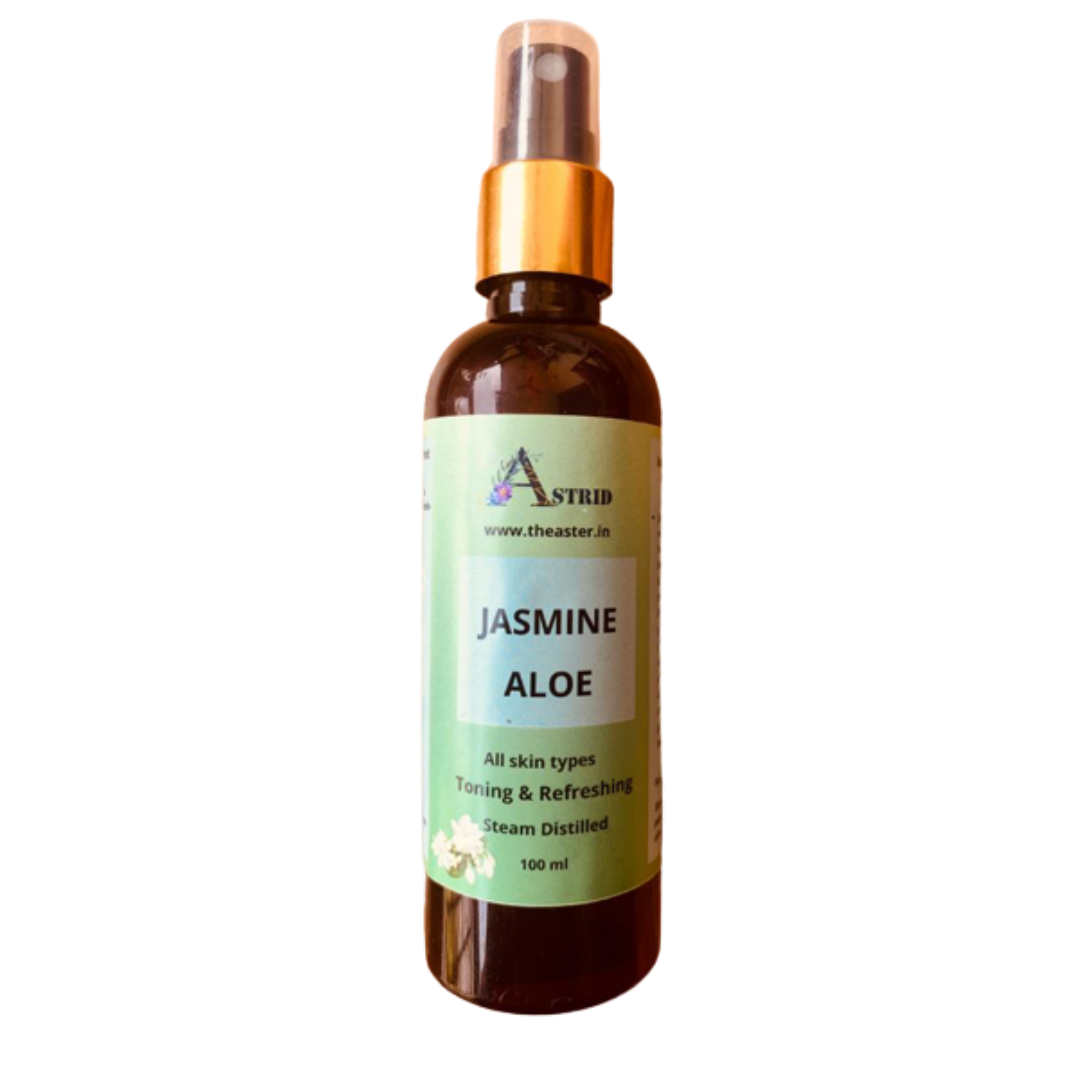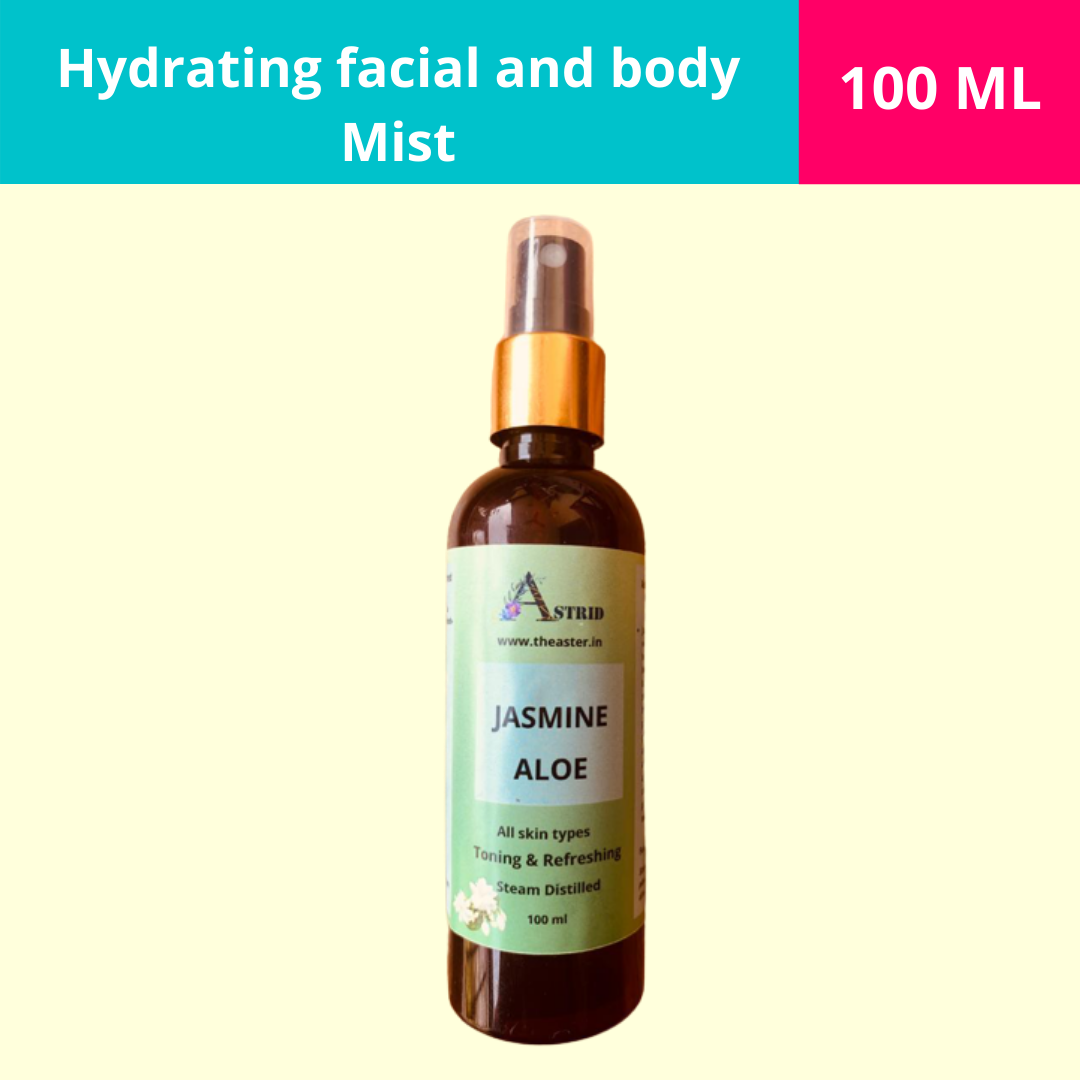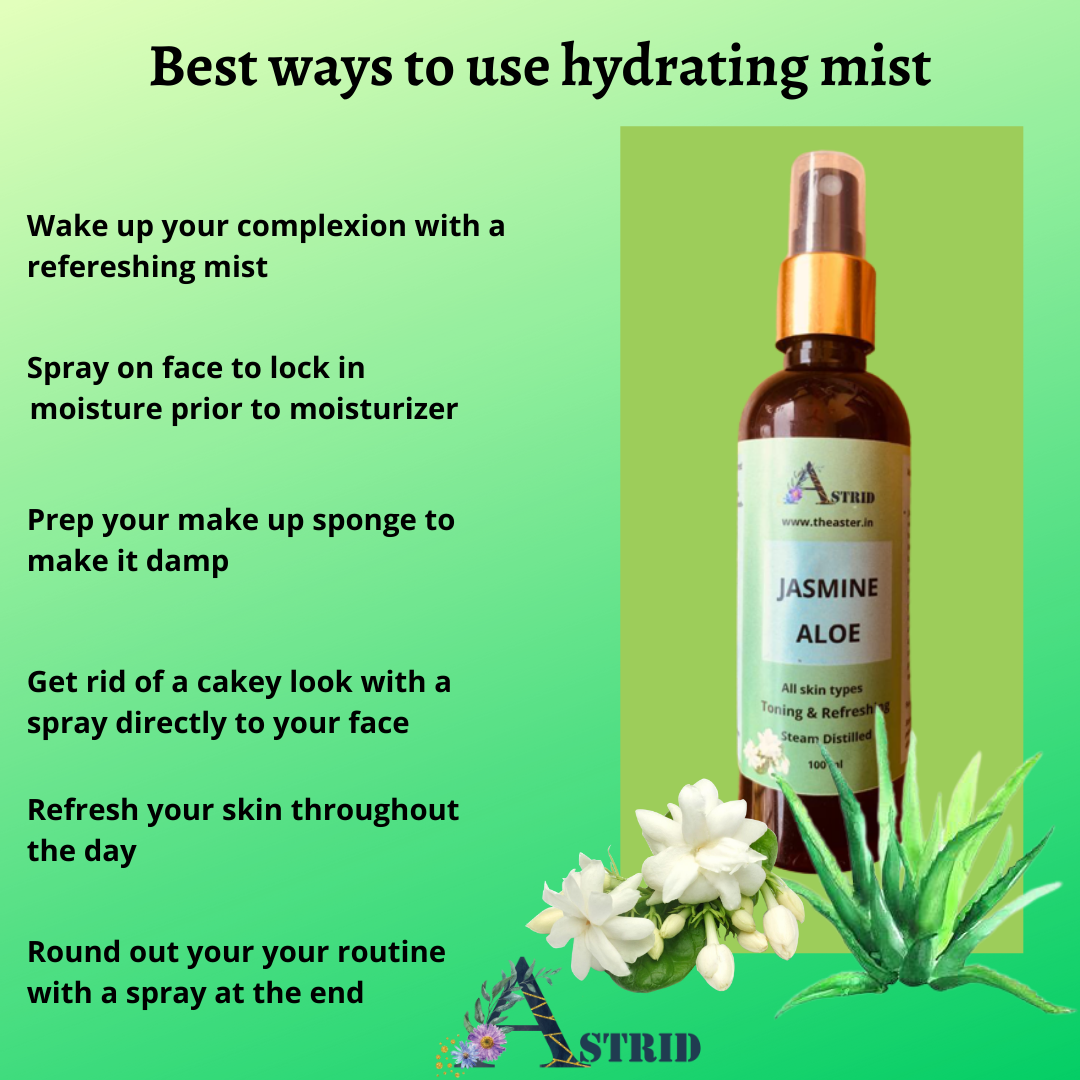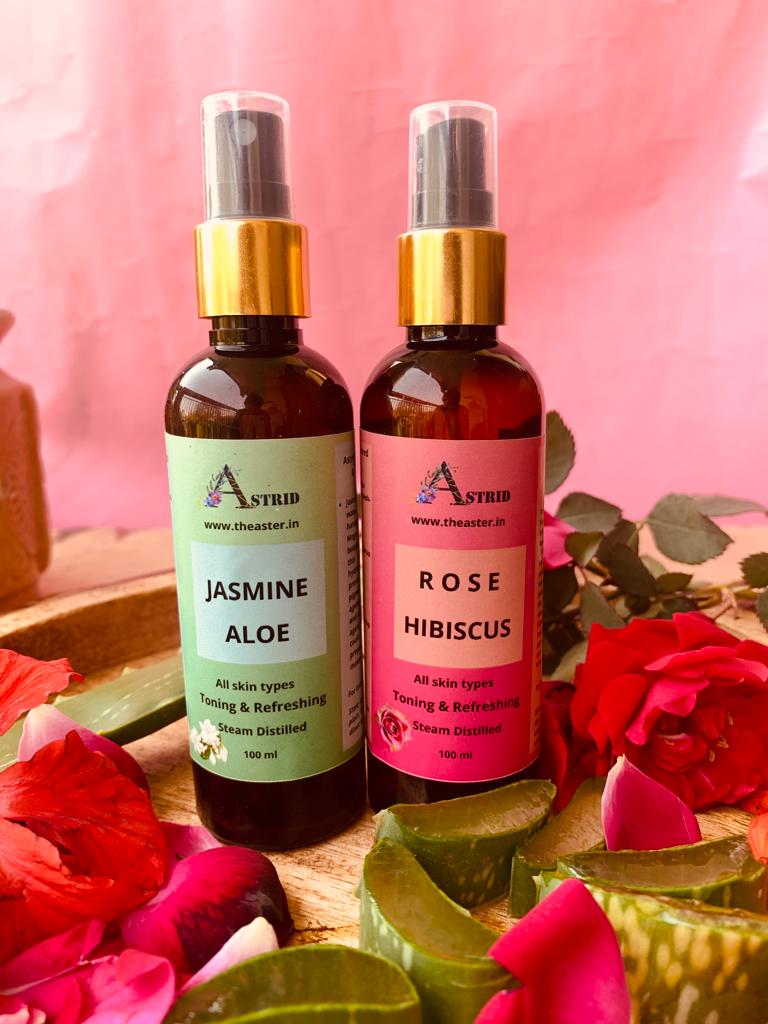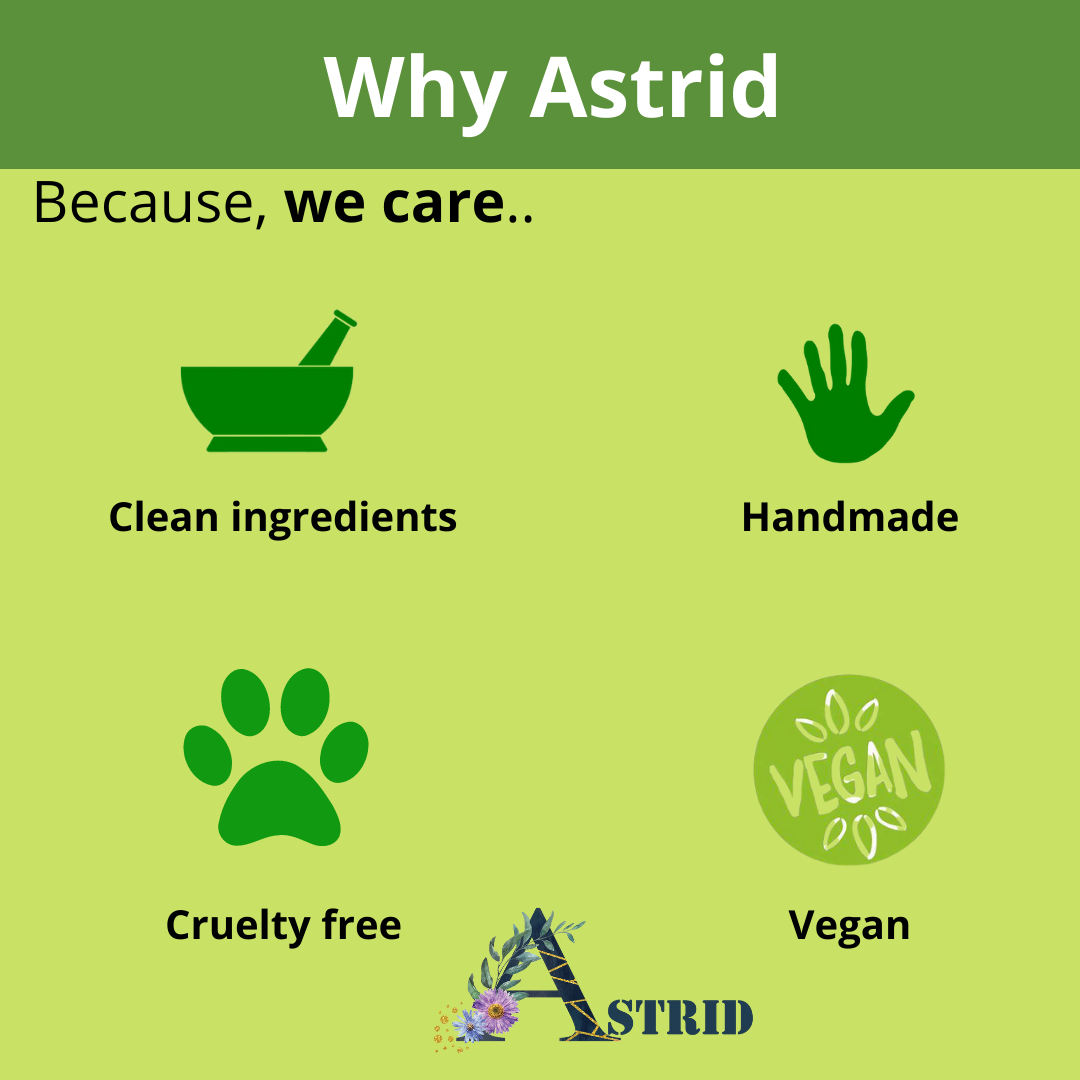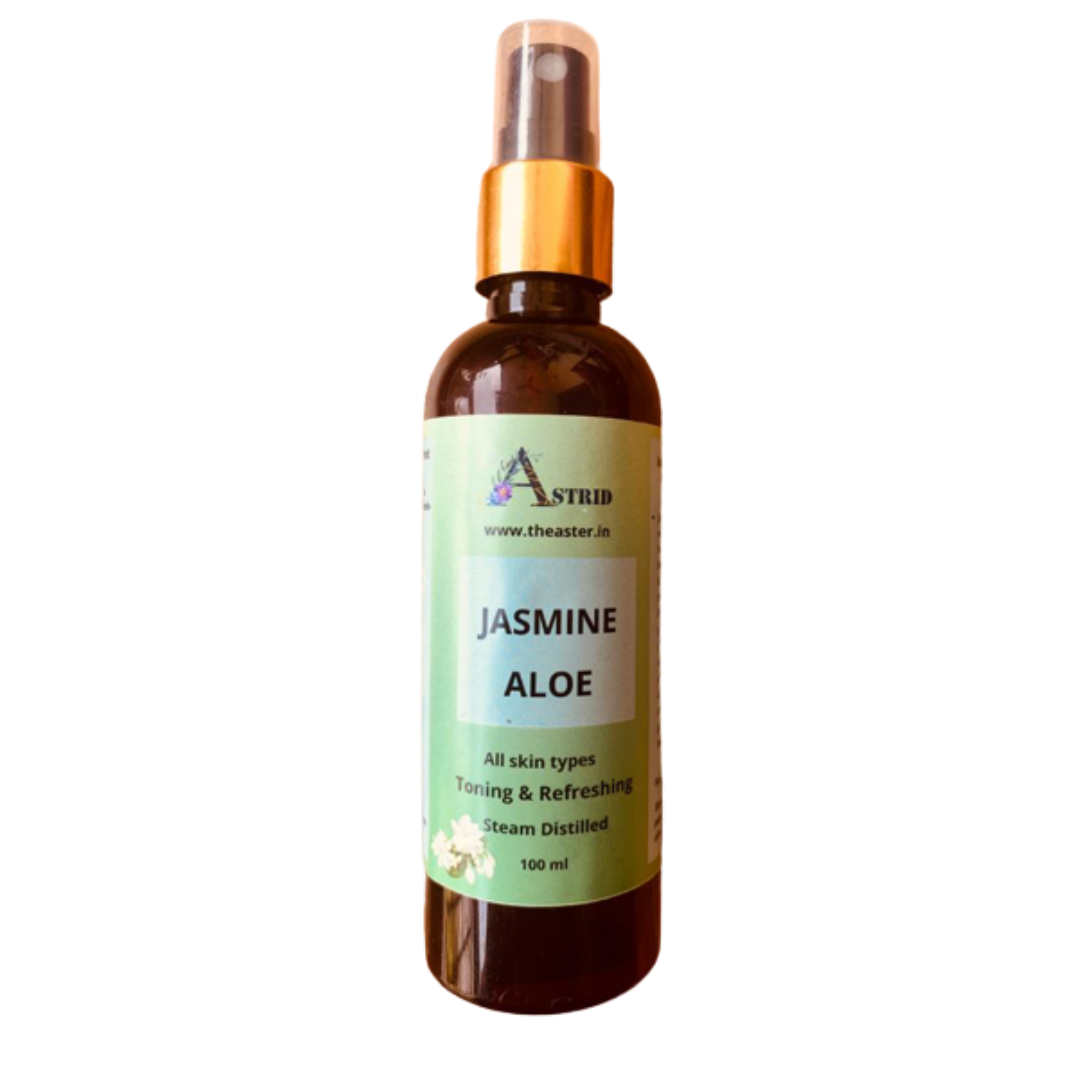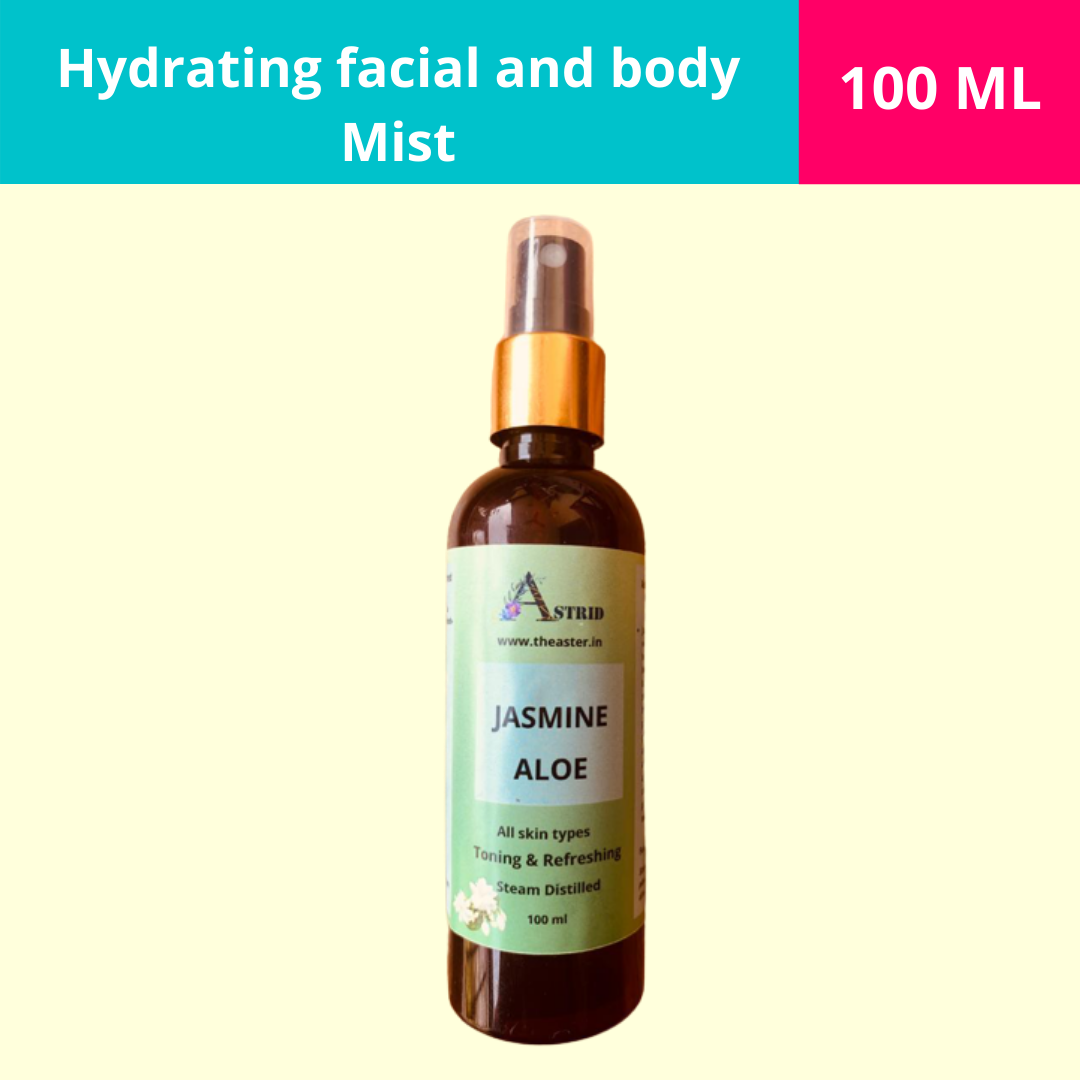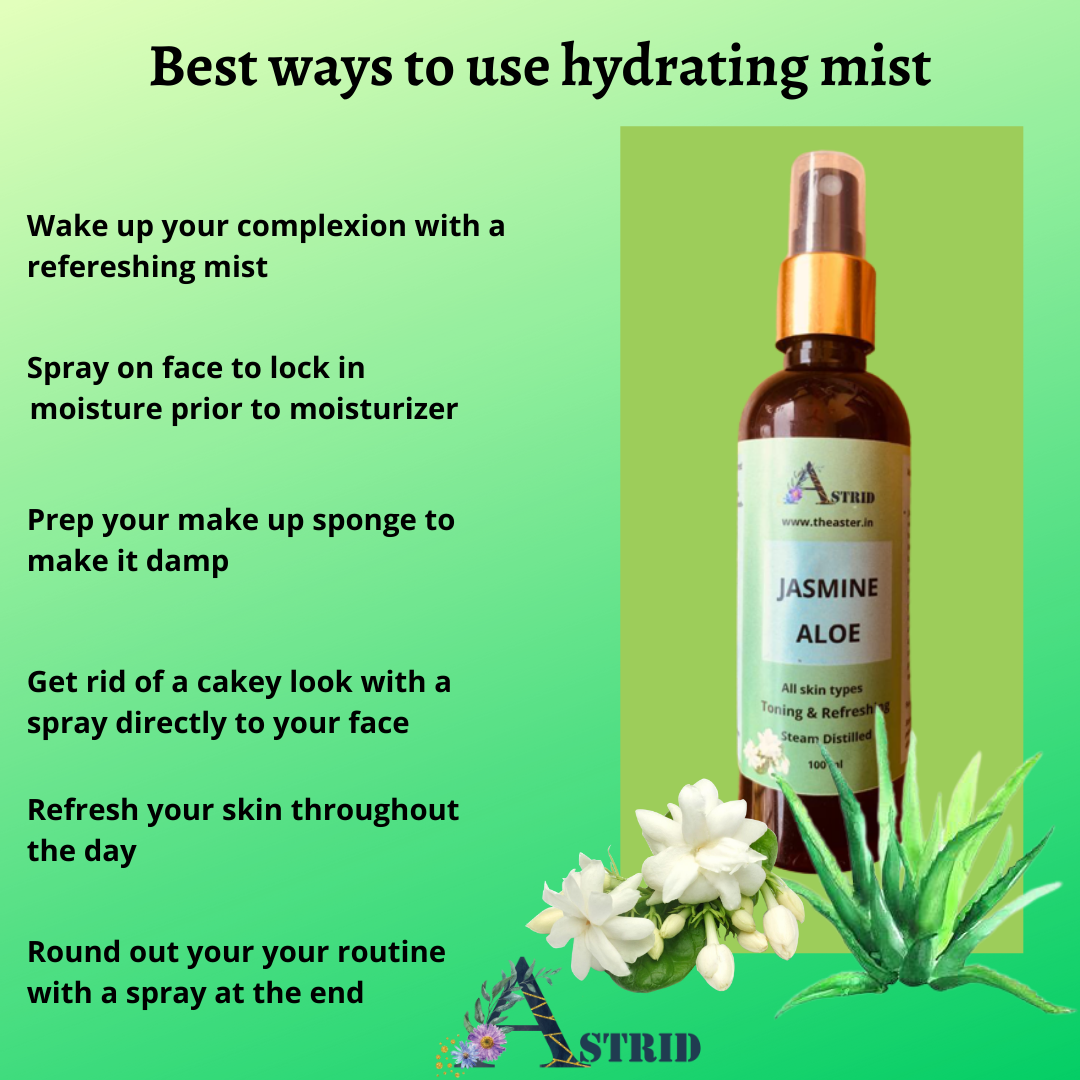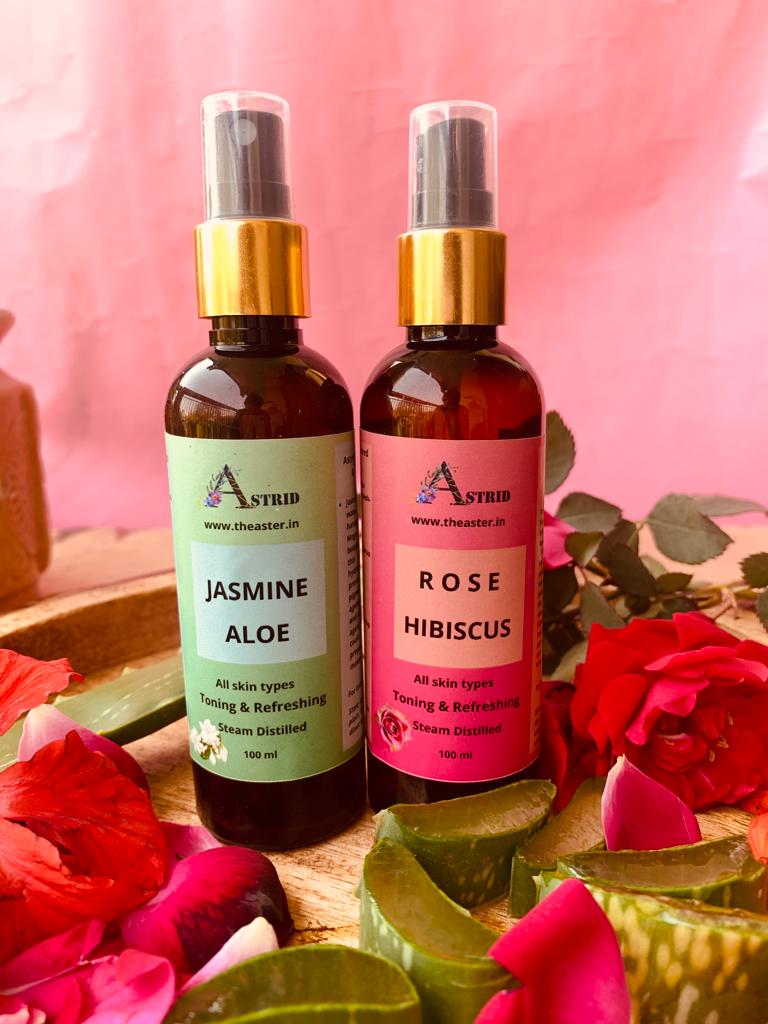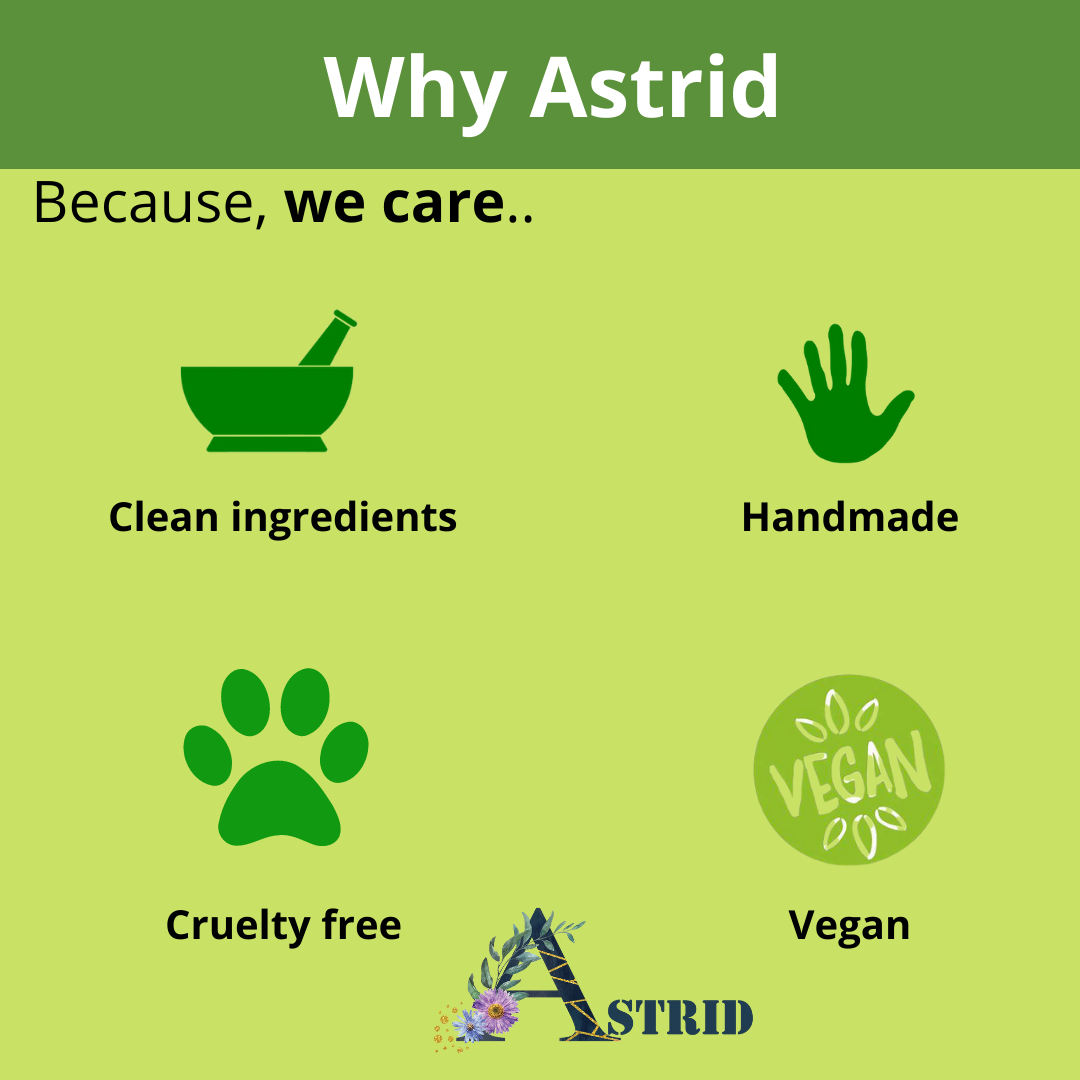 Astrid Jasmine and Aloevera Mist, Pure floral water, Mogra water, Aloevera water, Toner & refreshing mist, Natural, No Parabens and sulphate.
Pure Jasmine (Mogra) and Aloevera floral water actively brightens, soothes and evens out skin tone while maintaining an optimal pH balance.
Jasmine and Aloe water is made with handpicked Indian Mogra (Jasmine).
The botanical formula of this fragrant water hydrates the skin and prevents it from pigmentation and ageing.
Also, Jasmine and aloevera has anti-ageing properties.
It could also be used to prepare skin before make up.
Benefits:
100% Pure Jasmine and Aloevera water
Natural Toner
Hydrates, nourishes, and revitalises the skin
Balances the skin's pH and controls excess oil
Cleans pores and evens out skin tone
Has anti-inflammatory, anti-bacterial, and antiseptic properties
Anti-ageing benefits